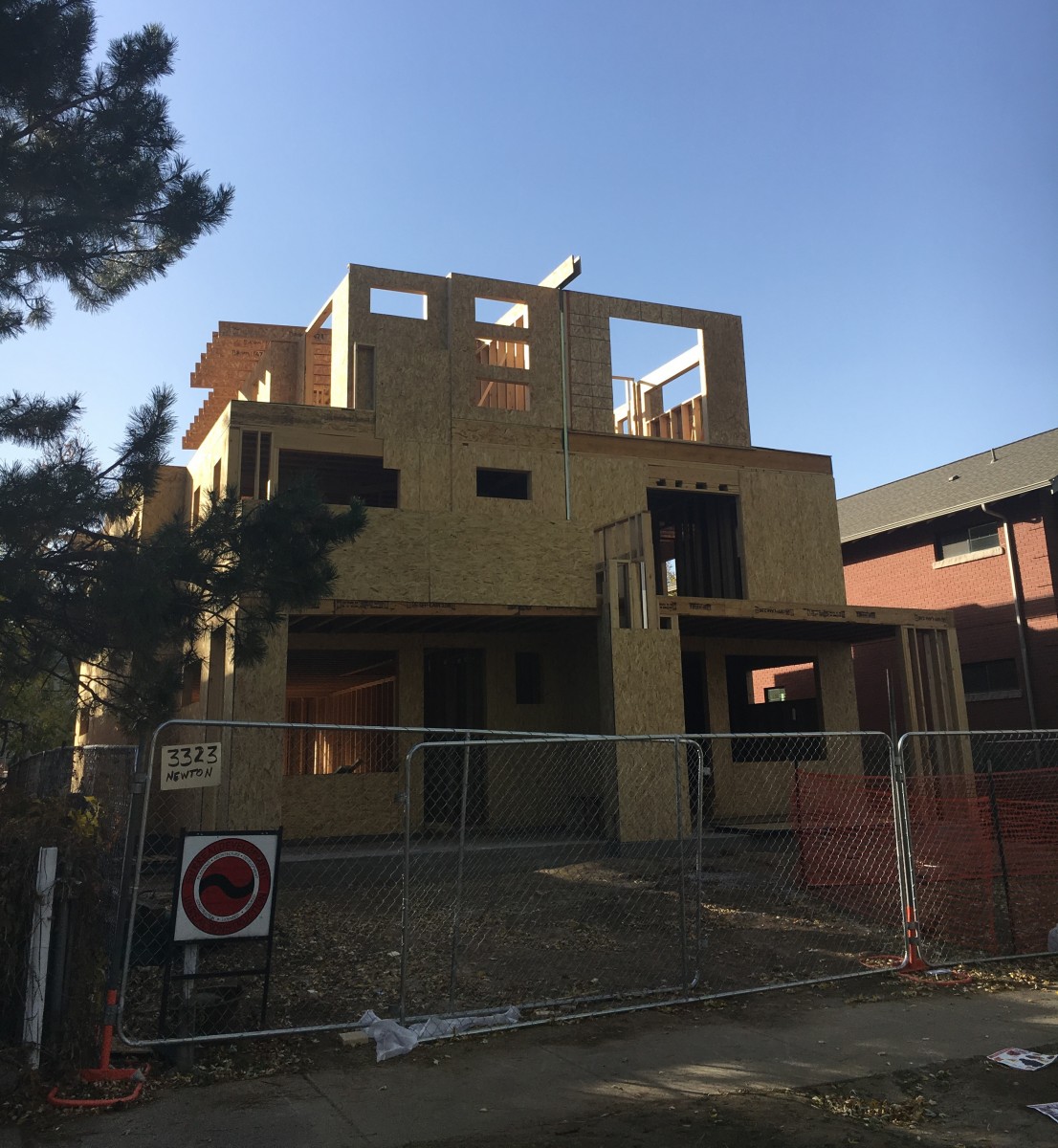 Great progress on the Newton Duplex in the last month. The framers have been working their way up through the 3 floors of each side, and we are close to completing the shell.
The next set of work – Roofing, Window Installation, Rough Heating/Cooling, Rough Plumbing, and Rough Electrical – have all been scheduled, and they will "Dry In" the building and while giving the operational "guts" to the systems that will be put in place.
As the work proceeds, we are making final decisions on exterior materials and interior fixtures. So much to do!
We are hoping to use this Duplex as part of a Blog series giving readers a chance to see the intricacies and processes that go into constructing a new home.  Please check back for more info and updates!
– Andre, Project Coordinator
---