12-8-16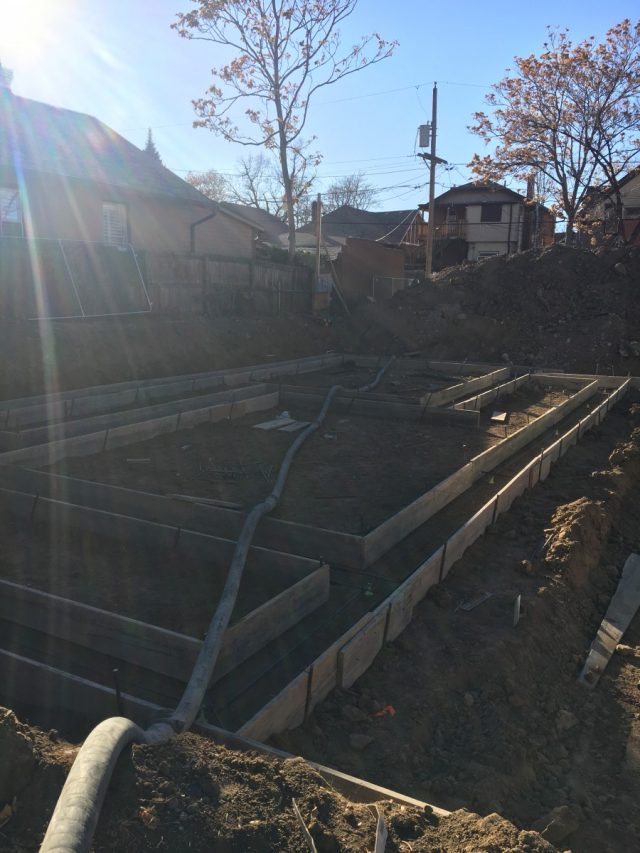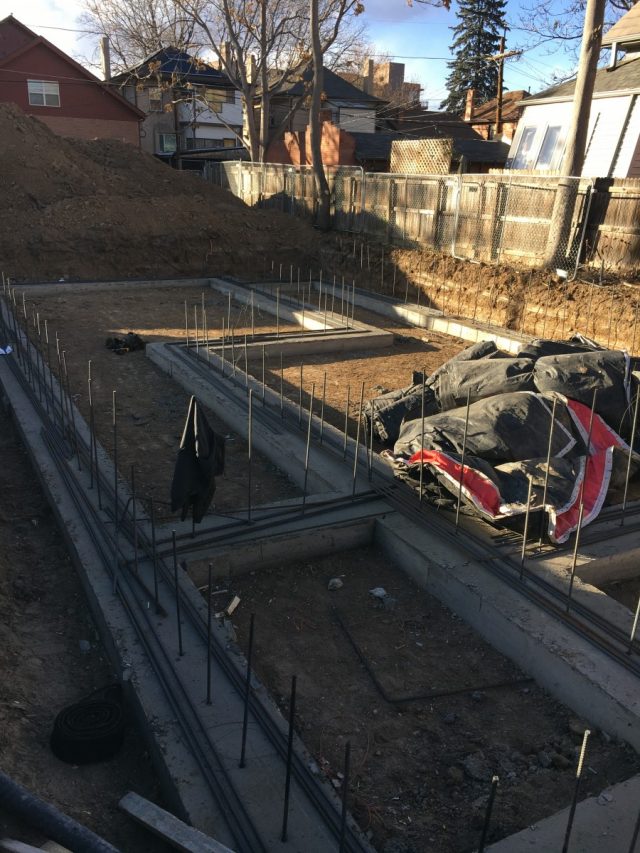 After our lot was surveyed (used to determine and locate the actual corners of the foundation), we excavated a large amount of dirt to achieve correct foundation heights. Once the dirt was removed, wood forms and steel rebar (horizontally & vertically) were set in order to install footings (as seen in pictures above).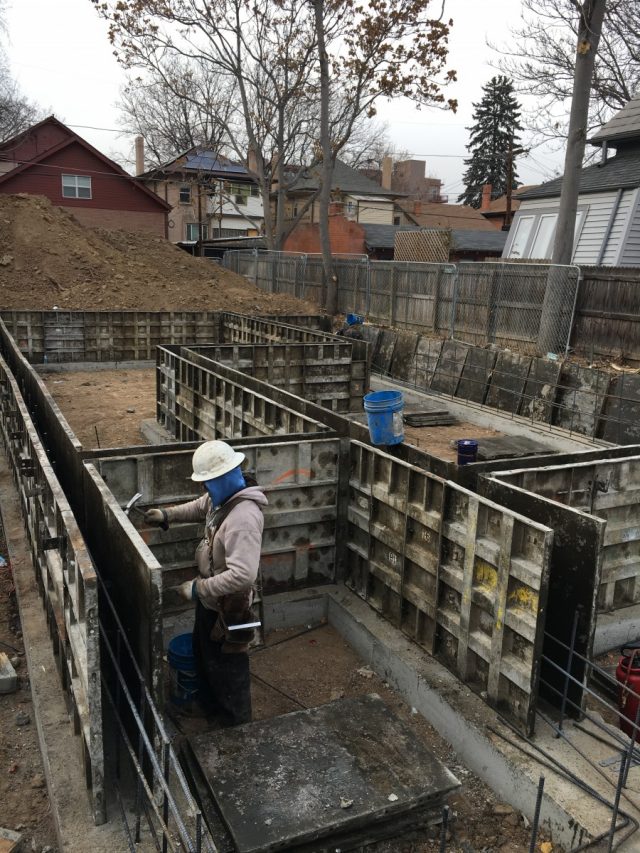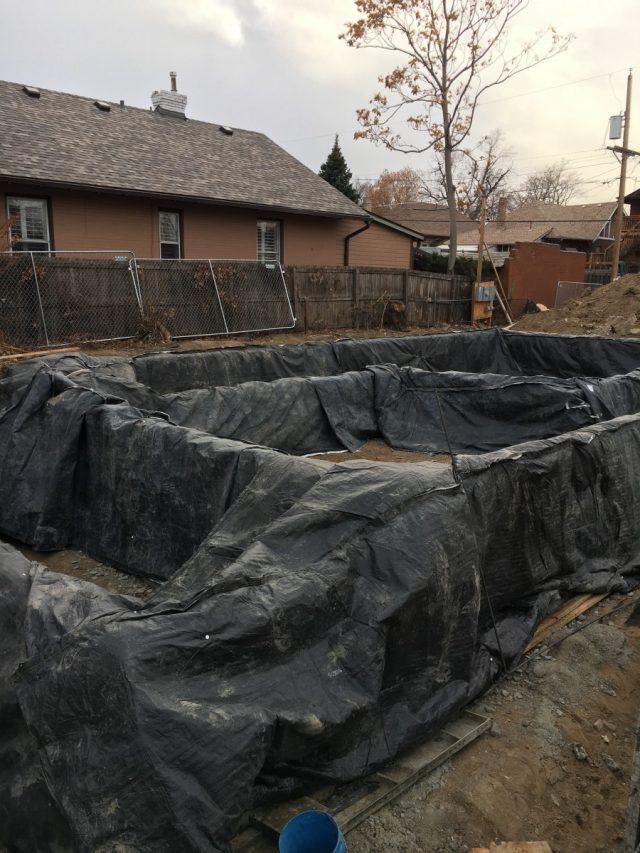 Once the footings are poured and cured, the metal forms are placed to set the foundation walls. Forming starts at the corners, which provide endpoints for the concrete subcontractor. This allows the concrete subs to build plumb and level foundation walls. After receiving a setback and form check verification from our surveyors, we can pour the foundation walls. Since the weather has been cold, the forms had to be wrapped with blankets in order for it to cure properly.
Water/sewer service install, draining, and foundation damp proofing are next!
– Lukas and Andre, Project Management