12-20-16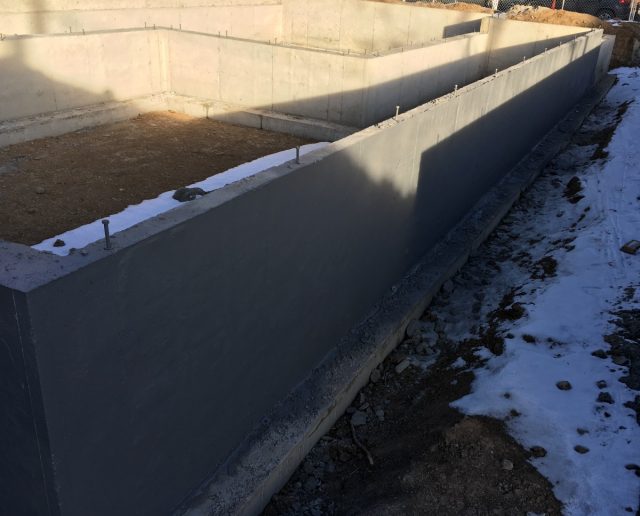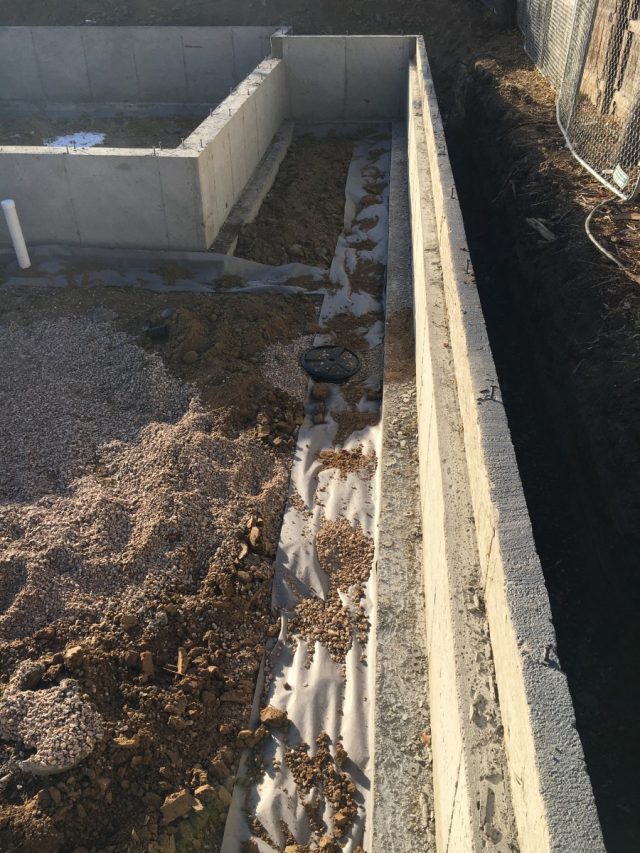 It's been a busy week at the Garfield site, where we are finalizing the foundation work for all four units.
This week, despite some weather, we were able put a vapor barrier (the gray coating) onto the exterior walls.  This will help to keep the interior crawlspace dry, as well as providing some lasting protection to the concrete itself.
We also installed an interior perimeter drain (really just a plastic pipe with holes in it… underneath the light gray fabric paper you see just inside the concrete walls).  This perimeter drain will all flow toward a sump pit with a pump, and will help expel any water that ever makes it inside those walls.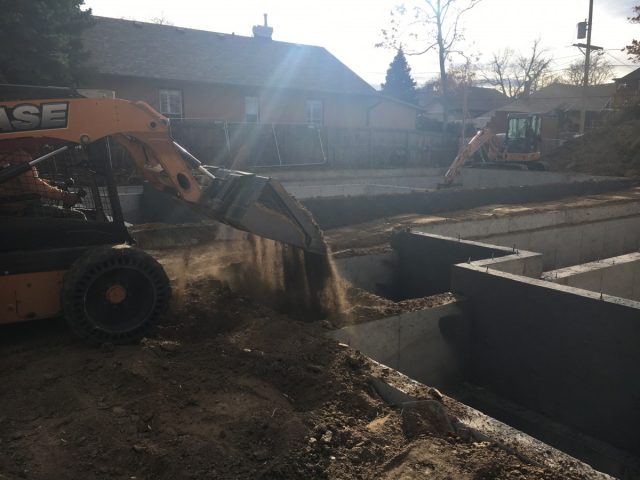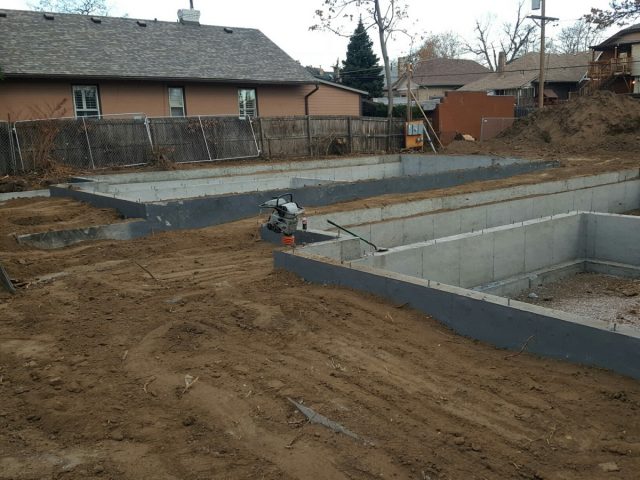 From there, our excavation crew came to backfill against those recently-treated walls, re-filling and re-grading the site… and decreasing the size of the dirt mountain at the rear… making sure everything slopes away from the house.
The soil compactor (a.k.a. "Jumping Jack") you see in the center of the picture is used to tamp down the dirt as it is placed… This stabilizes the soil and prevents it from "settling" later, which can direct water back toward the house.
We are currently lining up Sewer installation and Water Service installation for next week (usually done by the same subcontractor), finalizing framing bids, and getting ready to order windows.  Check back in 2 weeks for our first entry of 2017!
– Andre and Lukas, Project Management