1-6-17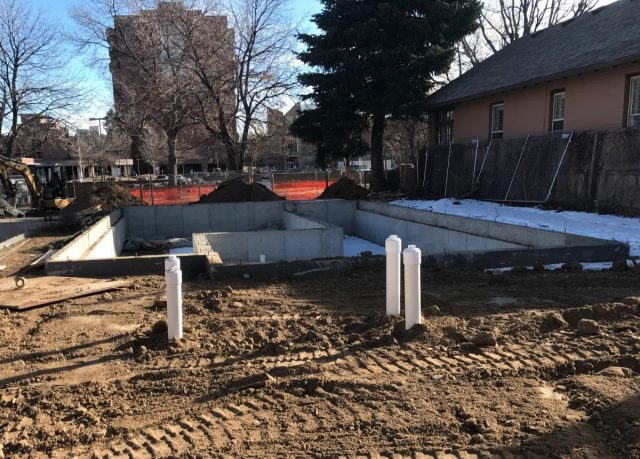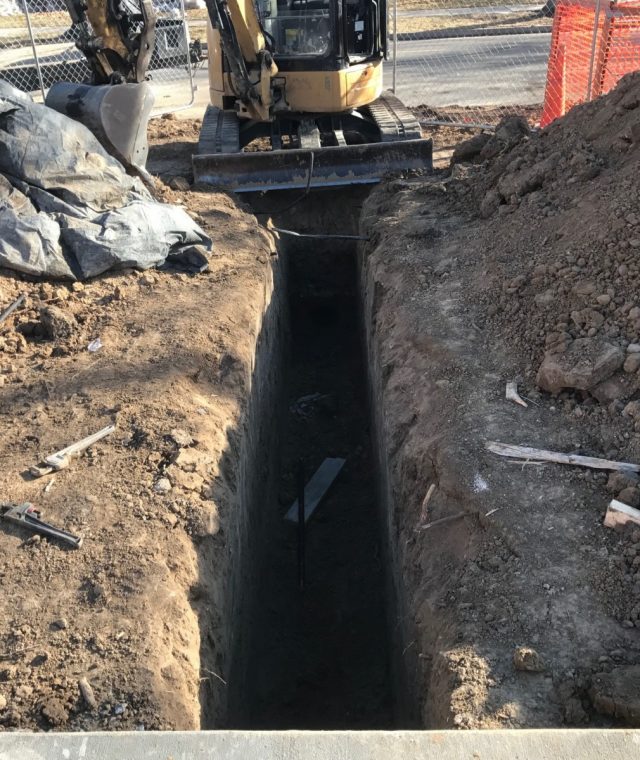 Due to the snow, things were a little quiet this week at the Garfield Double Duplexes.
We did get the sewer lines completely installed and backfilled: The vertical white pipes you see sticking up out of the dirt are two-way cleanouts, which are required by code in order to allow access to the entire sewer line from house to alley.
The trenches have been dug from the front of all four units to the city sidewalk… once it warms up a bit, the subcontractor will install ¾" copper water lines, tying into the large water main in the street.  The process of making that connection in the street is interesting, and we hope to get pictures of it next week!
Coming up: Framing!
– Andre, Project Coordinator