UPDATE 11-11-16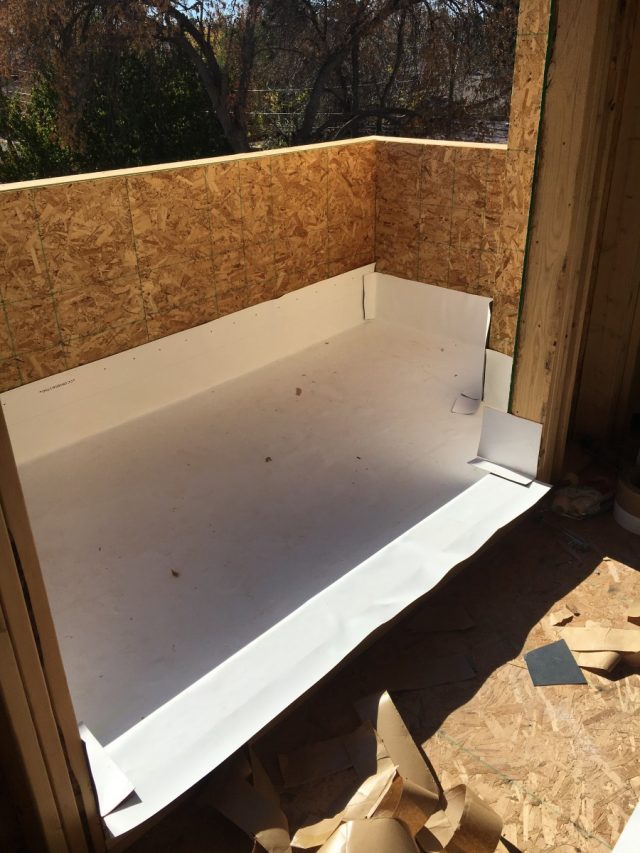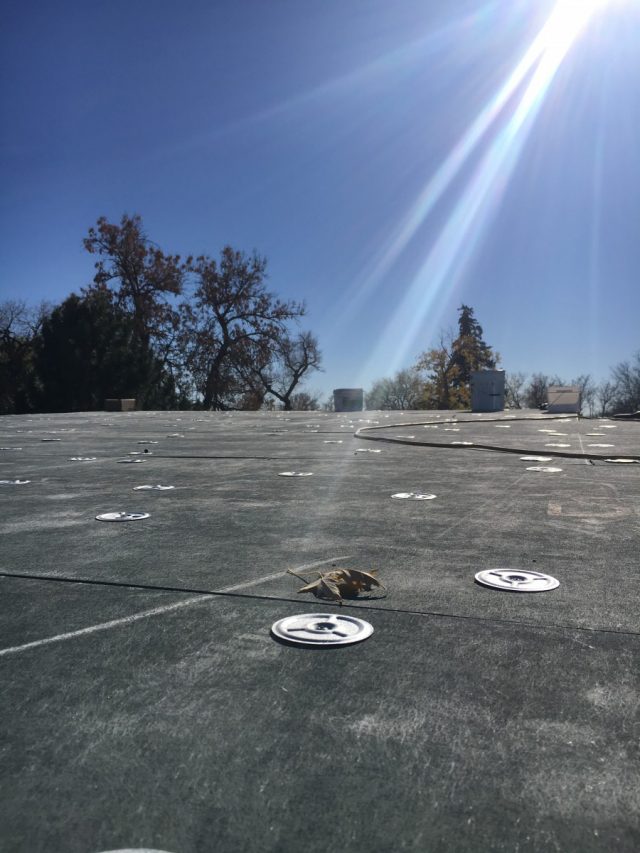 As our HVAC and Plumbing subcontractors prepare to install their systems inside the house, the "Drying In" process has started:
The entire building has been surrounded by scaffolding for stucco installation… but in the meantime, we are using that access to start flashing the openings for window install!
The roofers have started to install the roof (we are using a thermoplastic membrane called "TPO"… the white stuff in the picture). This membrane allows for (almost) flat roofs over living space.  In order to provide a little extra protection under the membrane, the roofers are installing DensDeck (the black boards), which adds durability, mold resistance, thermal resistance, and fire protection.
Check back for more updates on the "Dry In" process, and the installation of the house systems!
– Andre, Project Coordinator