11-23-16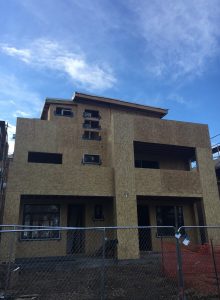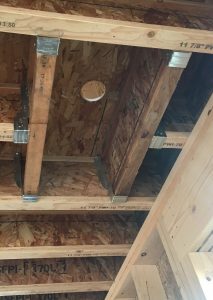 It's a short work week over at Newton, but we've been keeping busy:
Our Amerimax 4500 series windows continue to be installed, with a little interruption from the weather.  We hope to have all the windows and doors installed in the next few days to keep the elements out!
The plumbers have started rough-in's for drains.  In the second picture (taken in the First Floor Powder Room), you can see the drains for the Second Floor bathroom toilet and tub/shower.
In the third picture, you can see that we had to adjust the floor framing to account for a toilet drain that happened to be located right on a floor joist.  Our framing plans try to prevent this from happening, but it's an industry standard adjustment to allow the plumbers to keep working.
The plumbers and window installers will be working hard this week, with the electricians right after them. Check back next week for more updates on our progress!
– Andre and Lukas, Project Management