12-5-16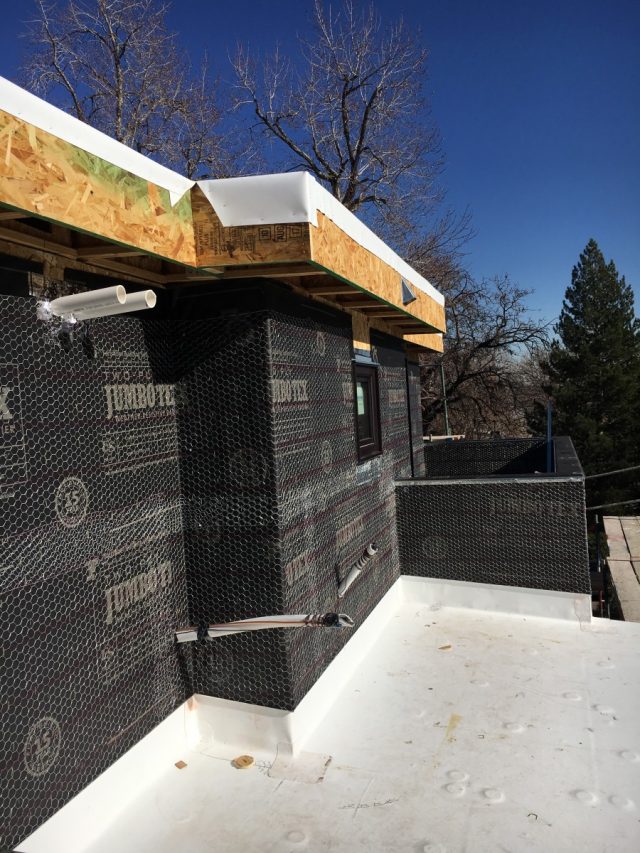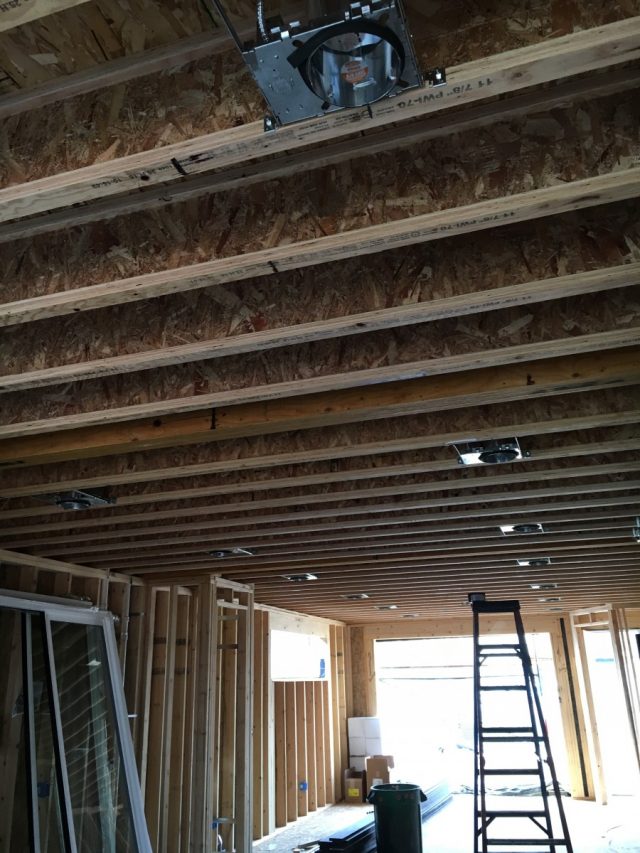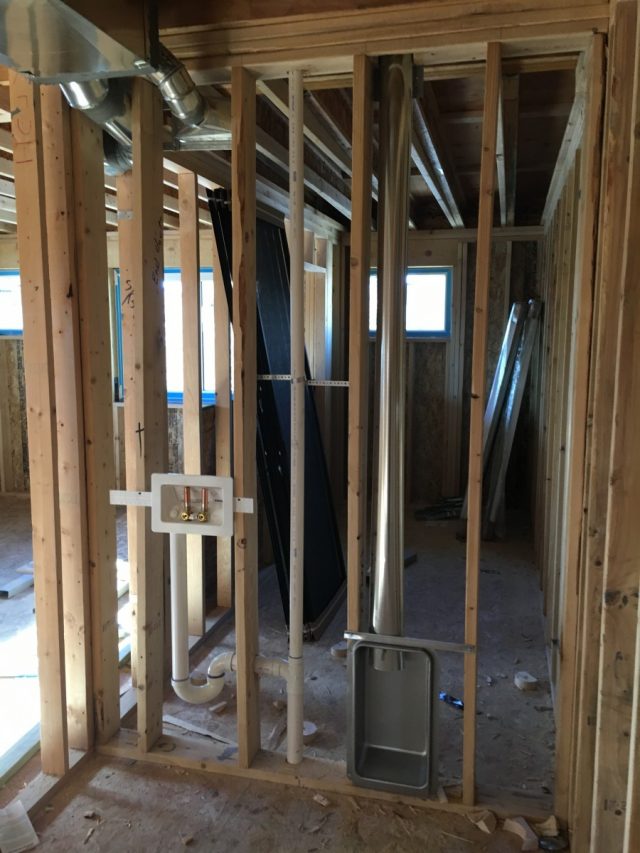 It's been a full house over at our spec duplex this week!
The Masons have been installing house wrap (a black, rugged, weather-resistant barrier) and wire lath on the exterior.  The house wrap will protect from moisture, while the wire lath holds the stucco cement in place.
The Electricians are hanging ceiling "can" lights, as well as boxes for outlets, fixtures, and switches.  Notice in the picture the nicely-lined-up row of cans on the first floor!
The Plumbers and HVAC subs are finishing up their "rough-in's".  This final picture shows 2nd floor laundry room, where the Plumbers have provided water hookups for the washer (on the left), and the HVAC guys provided venting for the dryer (on the right).
***FUN FACT: With washers and dryers (especially the new front-load kind), the doors open in a specific direction. You want to make sure the washer is on the LEFT and the dryer is on the RIGHT. Otherwise it'll be a pain to move the clothes from one opening to the other.
Coming soon:  Gas Service Install, More Rough-In's, Fireplace Installation, and Interior finish selection! Check back next week for more updates on our progress!
– Andre and Lukas, Project Management