Progress is moving quickly at Eliot Apartments, our 72-unit building at 2525 Eliot.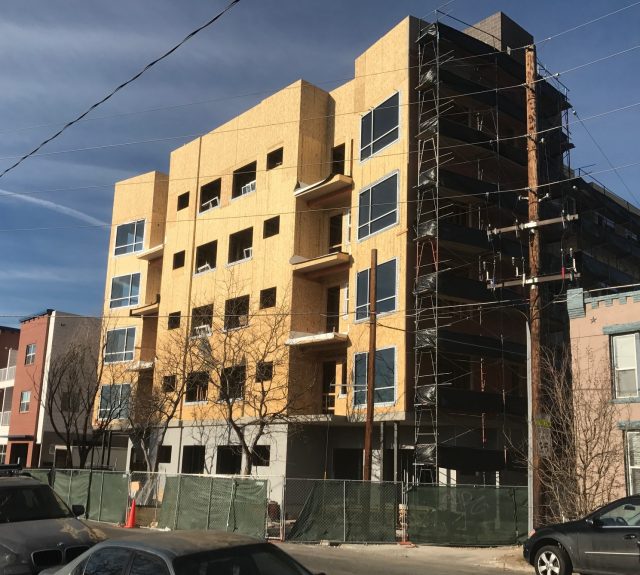 Framing is nearly complete and the 'drying in' process has begun.  Framers are installing windows and exterior doors while the roofers are applying the waterproof membrane at the roof.  Thus, after the windows, doors and membrane are complete, installation will speed up on the interior. Then, work will continue on the electrical wiring, heating and cooling equipment, insulation, and drywall.
Keep an eye out for more updates… including more photos of the stunning view from the roof!