3-14-17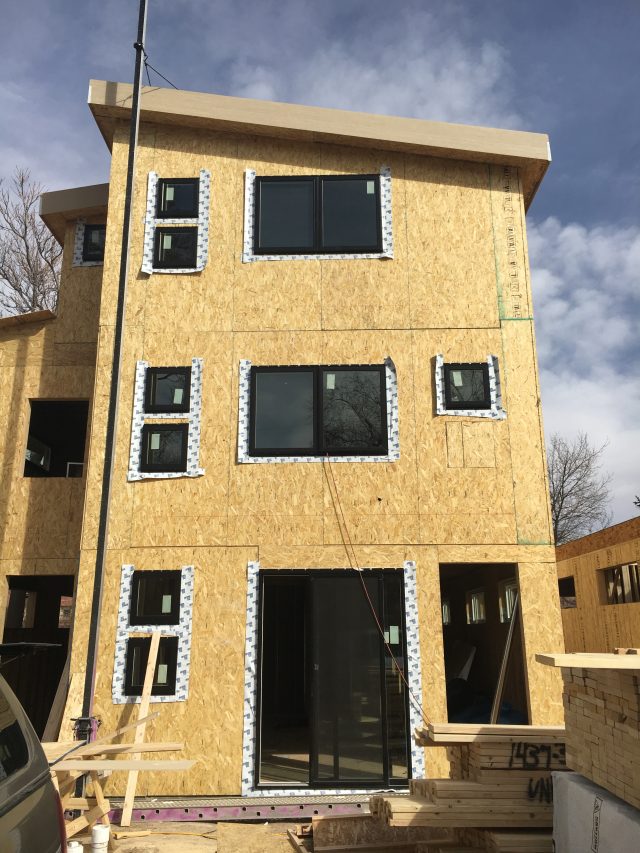 It has been a couple of busy weeks over at Garfield Street. The North Duplex has passed sheathing inspection, allowing windows and sliding glass doors to be installed.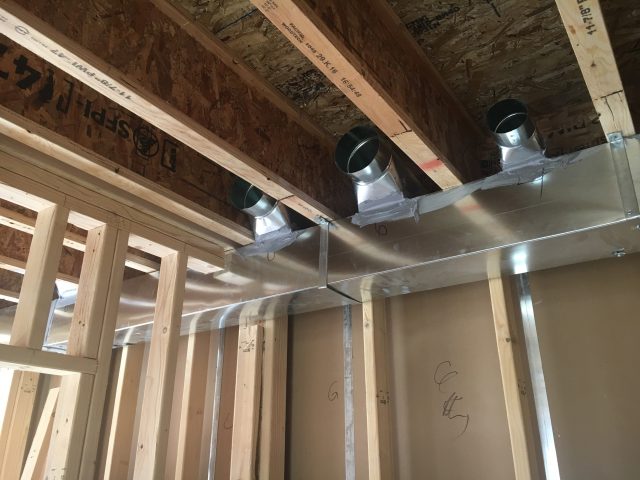 Framers have installed stairs, while the carpenters work on the fascia of the Duplex. Roofers have installed TPO and will continue with shingle installation next week. HVAC has begun installing their equipment as framers moved on to the South Duplex.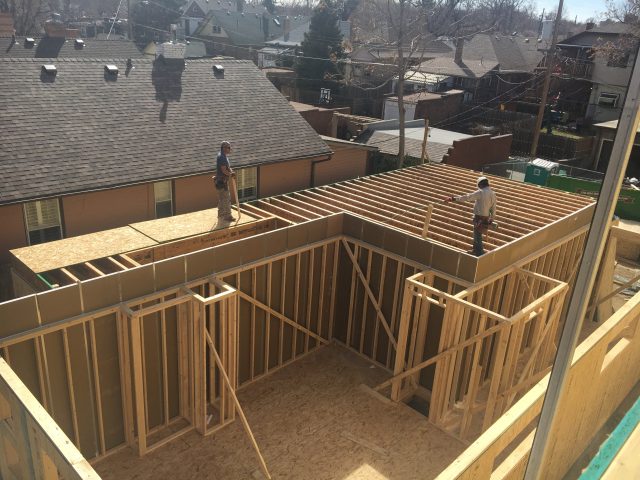 Main level has been completed and second floor walls are about to go up! Cedar for exterior soffits is scheduled for Monday delivery. Up next for the North Duplex are plumbers and stucco subcontractors, while framing continues for the South Duplex.
– Lukas, Construction Manager